Some of you may not be aware, but the Deanna Cremin murder case is still unsolved. It has been over 14 years since Deanna Cremin was strangled, just three days after her 17th birthday. She was doing homework at her boyfriend's house, and told her Mom she would see her later, and that she loved her. Deanna never returned that night, March 29, 1995.
Her body was discovered
the following morning by two kids going to school.
Deanna Cremin's
family and friends have been trying so hard to get justice for their beloved child. The
District Attorney's office has announced
that an eyewitness of sorts is needed. A few years ago forensic evidence became available that was unattainable at the time of the crime.
Deanna's Mom, Katherine Cremin
started a petion several years ago
in hopes of having Kurtis Productions do a cold case episode on Deanna Cremin's unsolved murder case. Unfortunately
A&E cancelled
his show, but the Cremin's family and friends were able to obtain over 4,000 signatures from people hoping that her story be aired. This is Katherine's plea for Justice...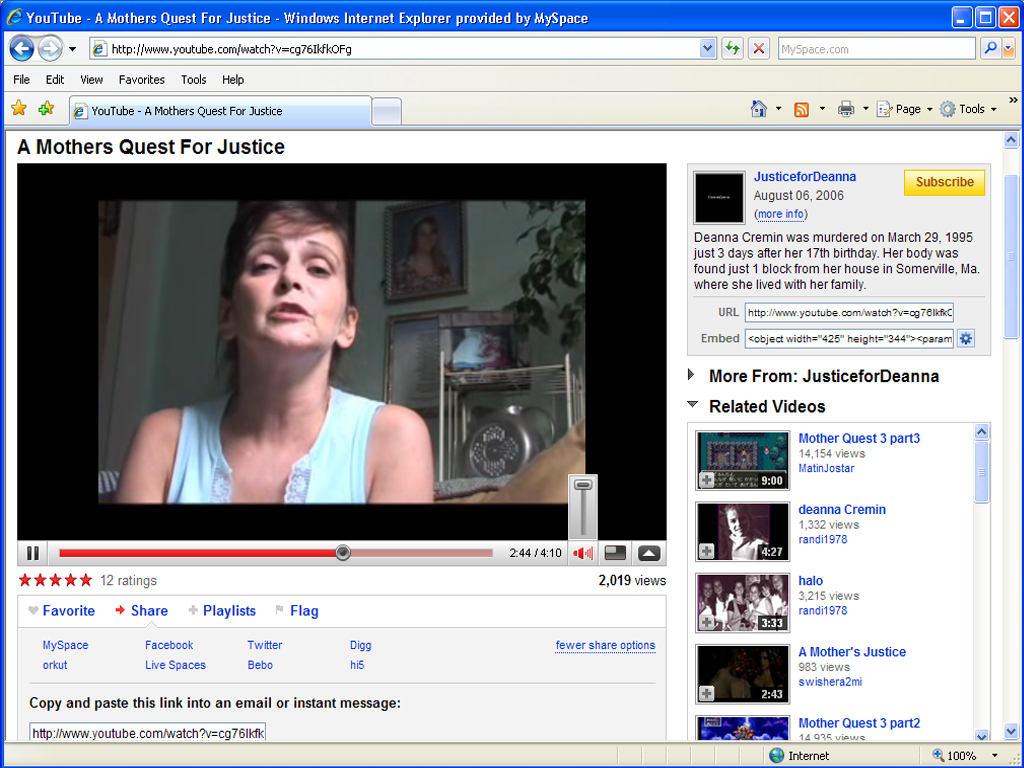 March for Justice
...callin' all you Angels.
from
FriendsOfDeanna
at YouTube: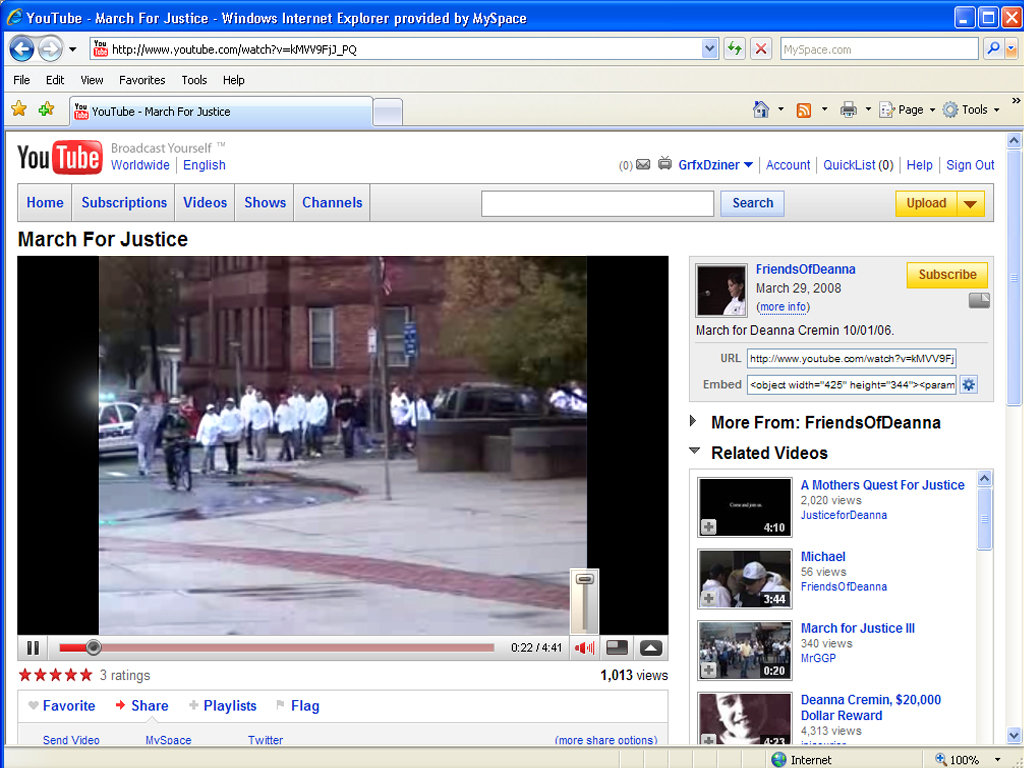 They really only need a small bit of information. It will make all the difference. Deanna was so special to everyone she knew. Probably half of Somerville had her as a babysitter, or teacher's aide. She voluteered at the Somerville Community Acces Television studios too...helping kids with their plays and stuff. Everybody knew Deanna, and how truly sweet she was. There is still a $20.000.00 Reward! offered for ANY information that leads to a conviction in her case.
You can click either photo for more info.
Older, and some recent Boston Herald Articles on Deanna Cremin...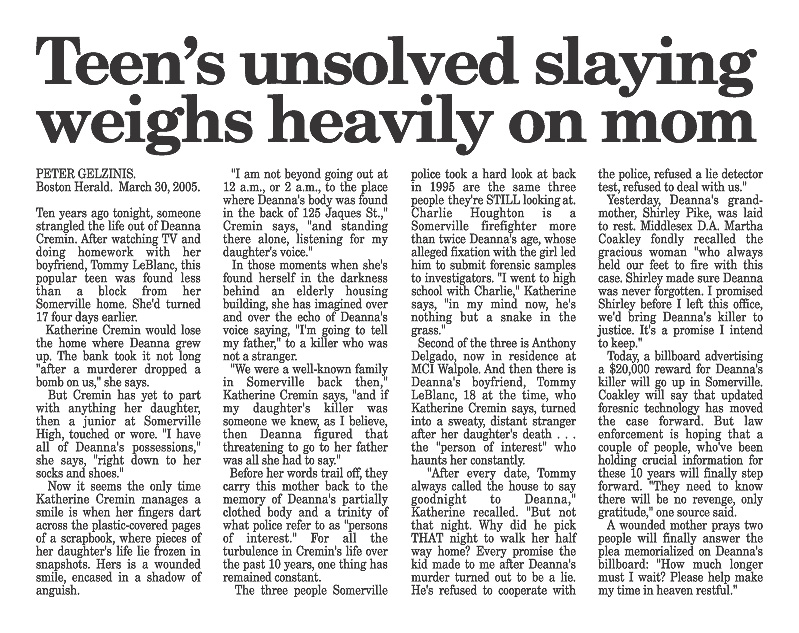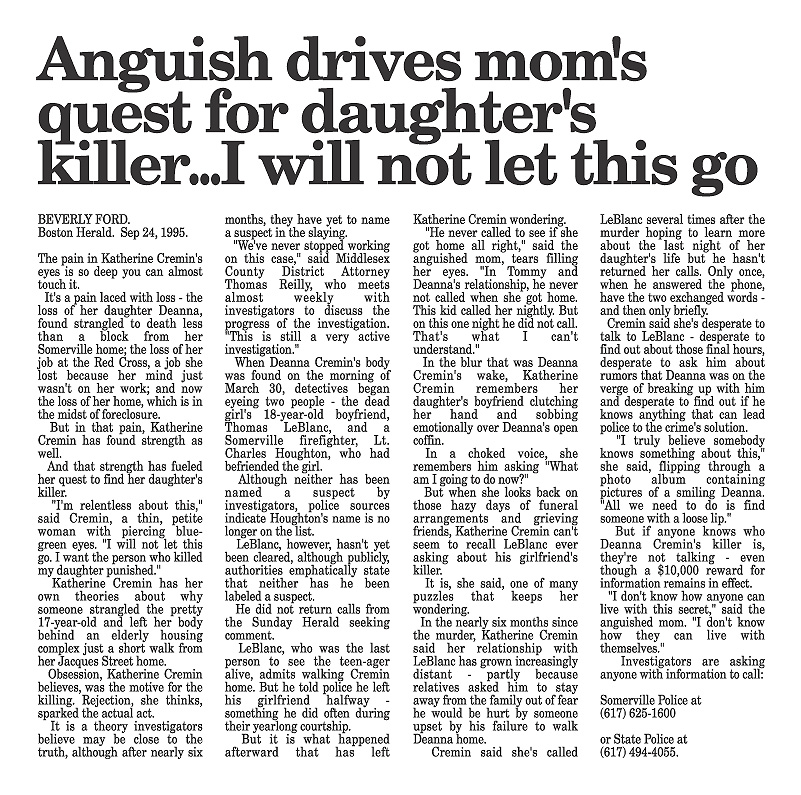 ...More articles here:

http://www.GrfxDziner.com/herald.html
...just click the grey headlines, and the article will pop up.